the Mike Mercury Corvette Page

My Corvette Heritage

(If you are on dialup, this page will load slowly due to all the pictures.)

Many people ask how I came to be such a Corvette enthusiast. The best way to understand how is to talk about my family. I am the youngest of 6 children. My three older brothers were the best brothers a young kid could ever want to have. It's funny that during childhood, one might not think of their older brothers as anything more than "those that pick on me". And even though that was my verbal description of them back then, secretly... I thought they were the coolest people around.. And as time teaches us all, the more we mature - the more we realize how much of a positive influence certain people were in our early lives.

Every one of my older brothers had owned a Chevrolet Corvette. Here is the time-line (please excuse the poor quality photos):

Just one year after my brother David had purchased a brand new 1967 Camaro RS, he traded it in on this brand new 1968 Corvette. Imagine the surprise as he drove this car over to my parents home for the first time. This 1968 was equipped as a vert with the additional hardtop; a 327 V8, 4 speed manual transmission. I took this picture myself in 1968 at age 12, using a Polaroid "Swinger" camera:
Just to put things into perspective, look over my brother David's left shoulder, and you will see the type of automobile that was on the road at that time: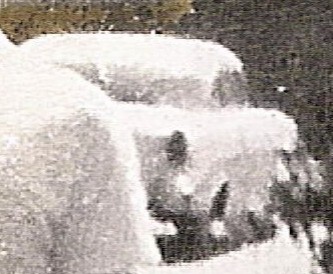 This tells the story about the Corvette... it was way ahead of it's time. Imagine how great is was to drive this 1968 during the same time as these other cars were on the streets.
My brother Bill surprised all of us in 1974 when he purchased this 1973 Corvette, with just 5000 miles on the odometer: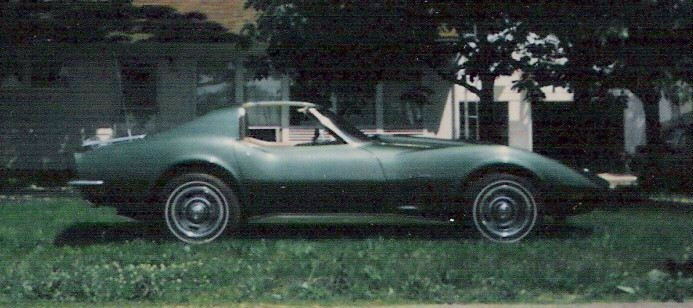 I rode in this car with my brother Bill quite a few times.
Next, my brother John purchased this 1974 Corvette: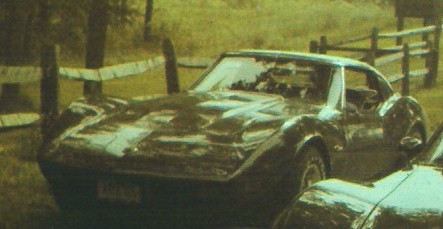 If you haven't guessed by now, I became hopelessly addicted to the Corvette !!!
Here is my first Corvette, a used 1975 that I purchased in 1978. Although it was well-worn when purchased, and had the lowely L48 165hp engine, it was all MINE... and I couldn't of been a happier 22 year old: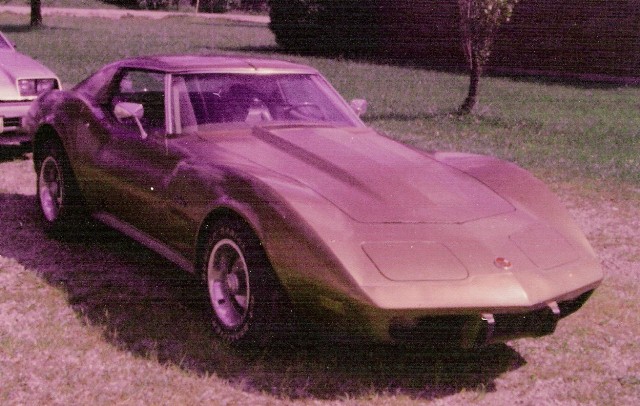 When the 1980 Corvette was introduced, I instantly fell in love with the updated styling. I traded in my 1975 for this new 1980: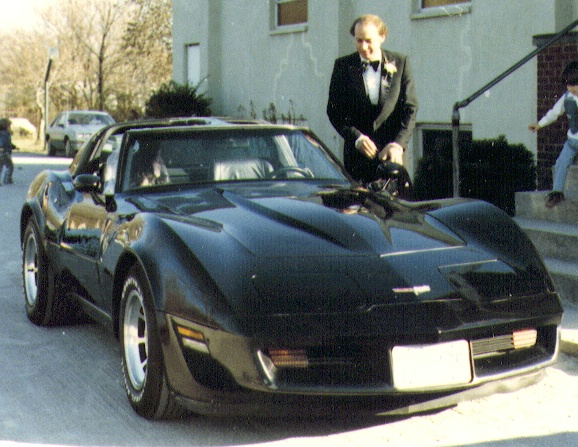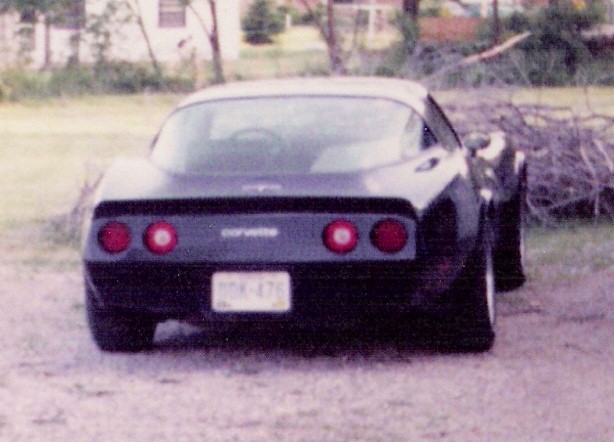 As you can see for yourself, my photography is starting to improve !!!!!!
With Dave McLellans styling enhancements for the new 1982 Collectors Edition; I wanted one badly. But they were too expensive for me. Luckily; in late 1983, I located a used - low mileage '82 Collectors Edition. I felt as if I were on top of the world when driving this fine automobile: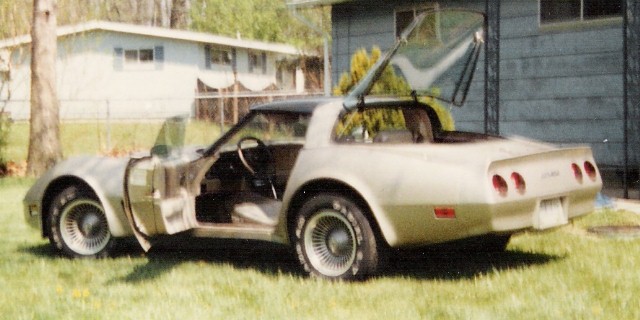 When the re-designed 1984 Corvette was introduced, I test drove one. On the way home from the test drive, I had decided to buy it. But waiting in my mailbox was the next issue of Autoweek magazine, and it had an article about all the refinements the 1985 Corvette would get. So I held out a year before trading my 1982 CE in on a brand new 1985: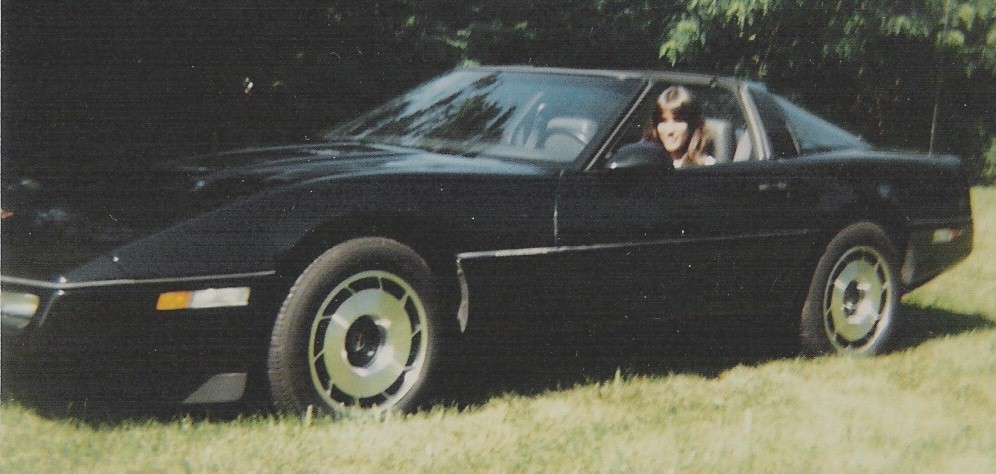 We kept this 1985 for 6 years. It was the first Corvette I had owned that was not my daily driver. I was able to keep it garaged and covered, only to be driven in Ohio's best weather (which - sadly - wasn't all that often).
"The" time came in our lives... the time where car-toys were not a smart thing to have around. I sold this 1985 to a recently retired GM worker. As he drove it away, I got all teary-eyed. Not only because this fine car was leaving my property, but I knew I may never be able to own another Corvette again.
-Jump ahead 10 more years-
I was lucky enough to test drive a 2001 Corvette. I fell in love all over again and just had to have one. I ordered a brand new 2002 Corvette Coupe and was re-living the wonderful life I had experienced so many years ago: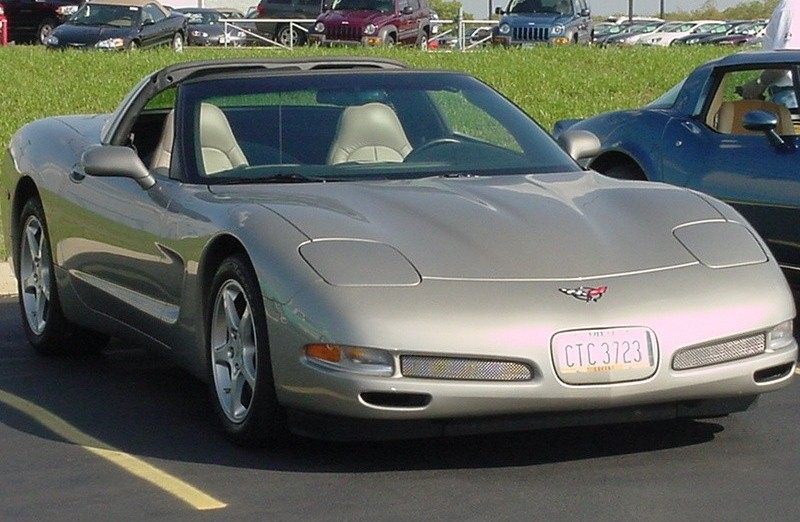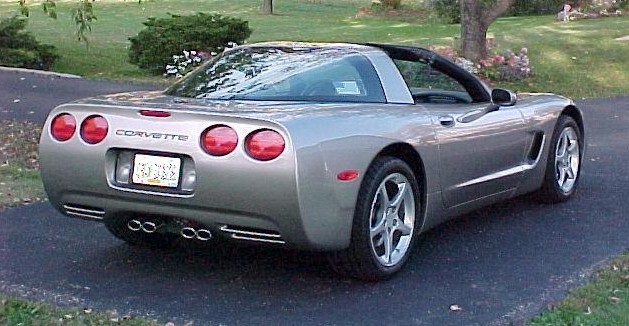 One great thing about owning a Corvette in this newer-era was the "Internet". I found many qua;lity Corvette forums.and wass able to share my love for the Corvette with hundreds of thousands of fellow Corvette enthusiasts. My wife and I started to attend many local custom car gatherings. Most of the time I would drive the 2002 Corvette, but she drove it sometimes as well. Then we started to argue over who would get to drive the car to the next gathering. Well, there was only one solution... she was to have her very own Corvette to drive.
After months of research, she decided her Corvette would have to be a 1973, white exterior, black or red interior, automatic transmission, power windows - brakes - steering, and no rear chromed luggage rack. How difficult would it be for her to locate a 30 year old car with this list of "musts" ????
Luck was with us when she located this 1973 in Rochester, N.Y. It has everything on her shopping list, and came with the bonus of the L82 engine and 59,000 original miles. The car had sat for the past 12 years and was undriveable; so we had it trucked to our home. After a tune-up & new brake calipers - she had her dream weekend driver: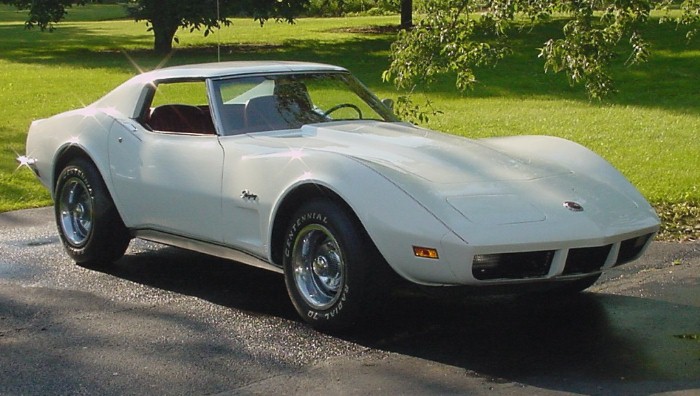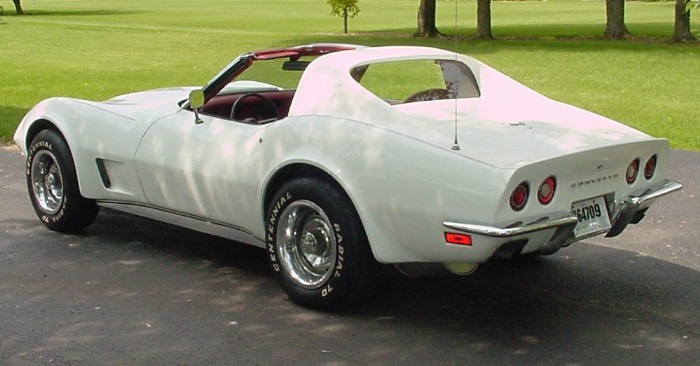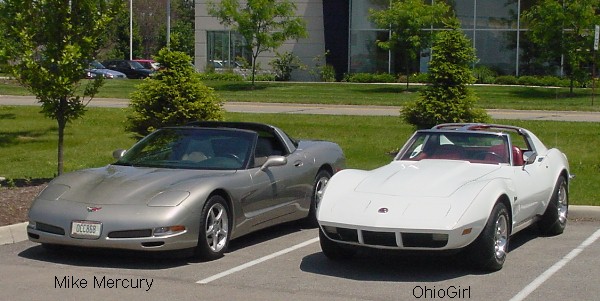 The 1973 was sold and replaced with this 2003 AE Vert (with 5400 miles) in August 2007: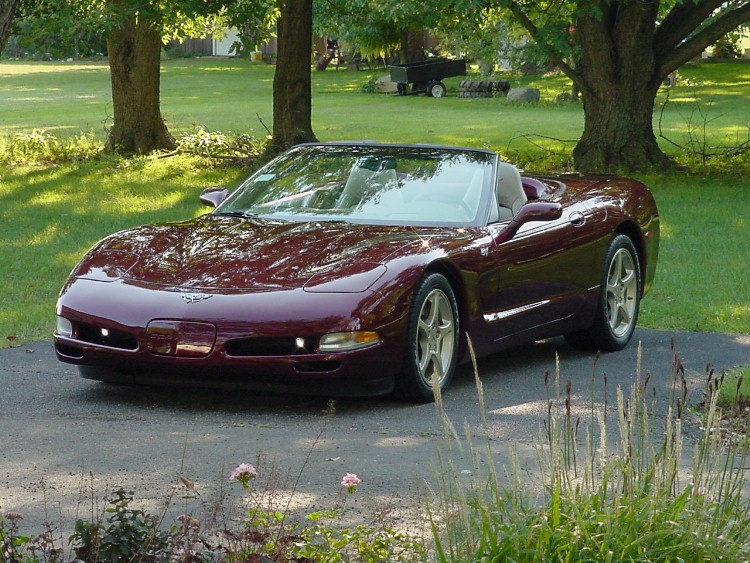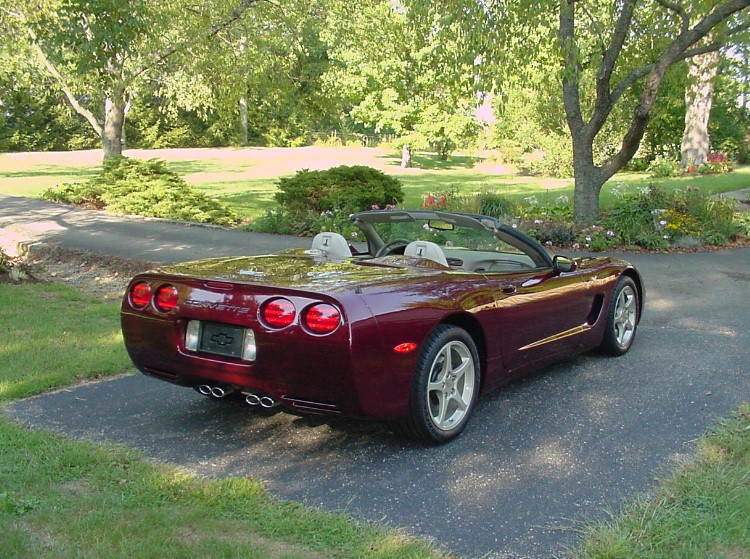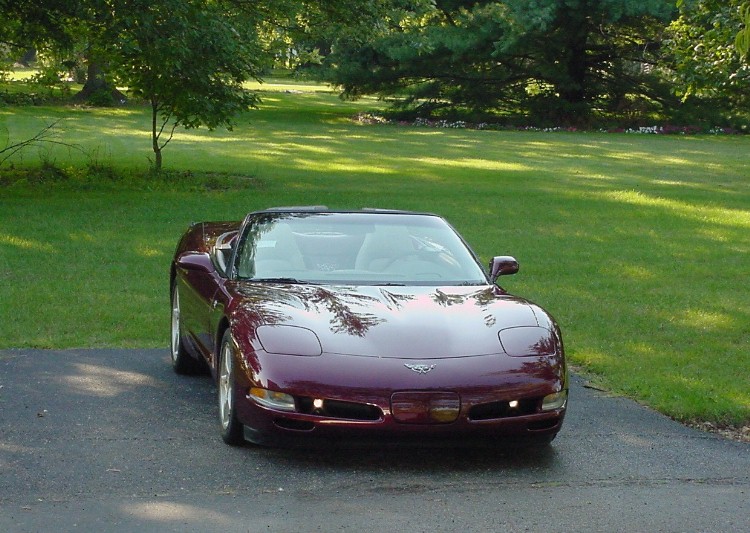 Thank you for reading about our Corvette past, and present.
email Tim